Description

Se hai acquistato un prodotto a fieracavalli e vuoi riscuotere i tuoi cristalli extra, sei nel posto giusto! Carica la foto del bigliettino numerato che ti abbiamo lasciato in fiera, affiancato ai prodotti che hai acquistato. Fai il checkout e li riceverai gratuitamente!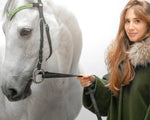 Italian Tack excellence
Elevate your equestrian experience with our exceptional products, curated with passion and expertise. We offer unmatched quality and style that sets us apart.